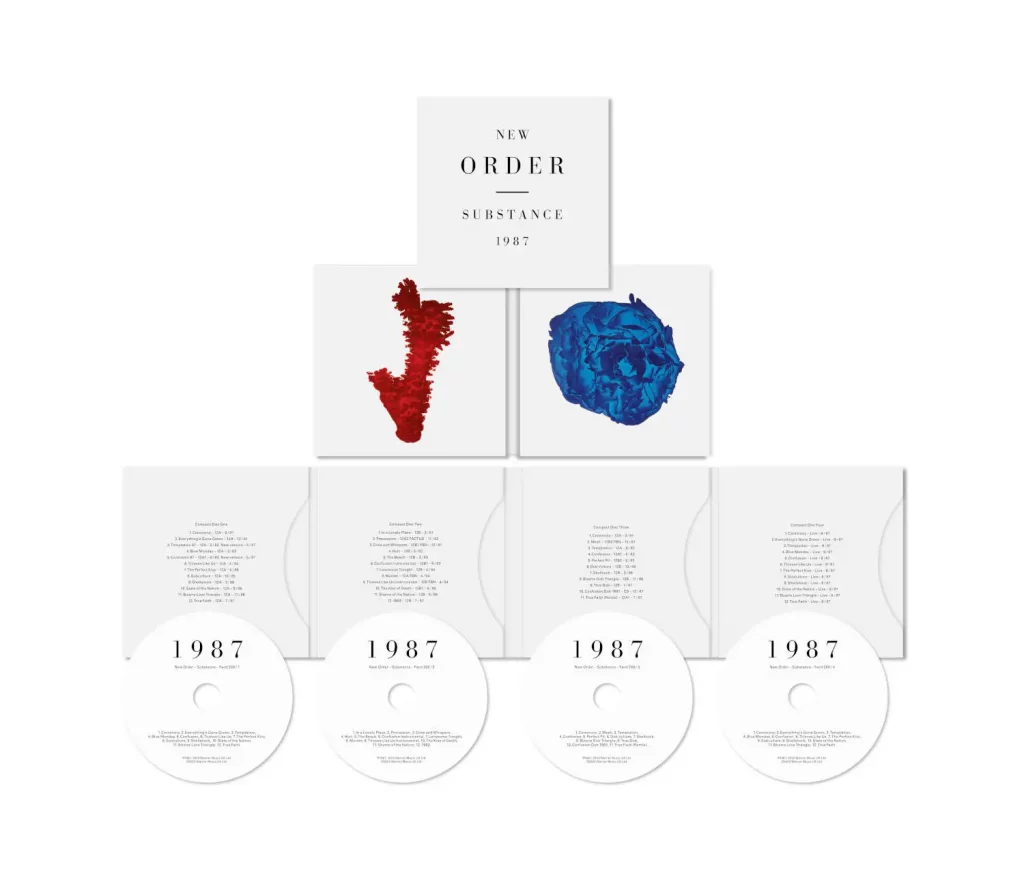 Coming up on November 10th is a reissue of New Order's 1987 cult album "Substance". The reissue comes both on vinyl and CD, but we'll focus on the 4CD set as this one holds the most material whereas the 2LP plus comes just with three 12" singles ("True Faith", "True Faith Remix" and "Blue Monday '88").
The 4CD set includes the original album remastered across 2CDs, with a third disc of tracks that were released exclusively on the cassette album. The final disc features "Substance Live" which is an unreleased concert from Irvine Meadows, California 1987.
"Substance" compiles all of the band's singles to that point in their 12" versions with their respective B-sides, plus the non-album single "True Faith" and B-side "1963" with new versions of "Temptation" and "Confusion".
The album is the band's biggest selling to date, with over one million copies sold. "True Faith" was accompanied with the seminal video, directed by French choreographer Philippe Decouflé.
The post New Order's 1987 cult album 'Substance' gets reissued as a 4xCD expanded edition (in other formats as well) first appeared on SIDE-LINE MAGAZINE.
Original Source: SIDE-LINE MAGAZINE