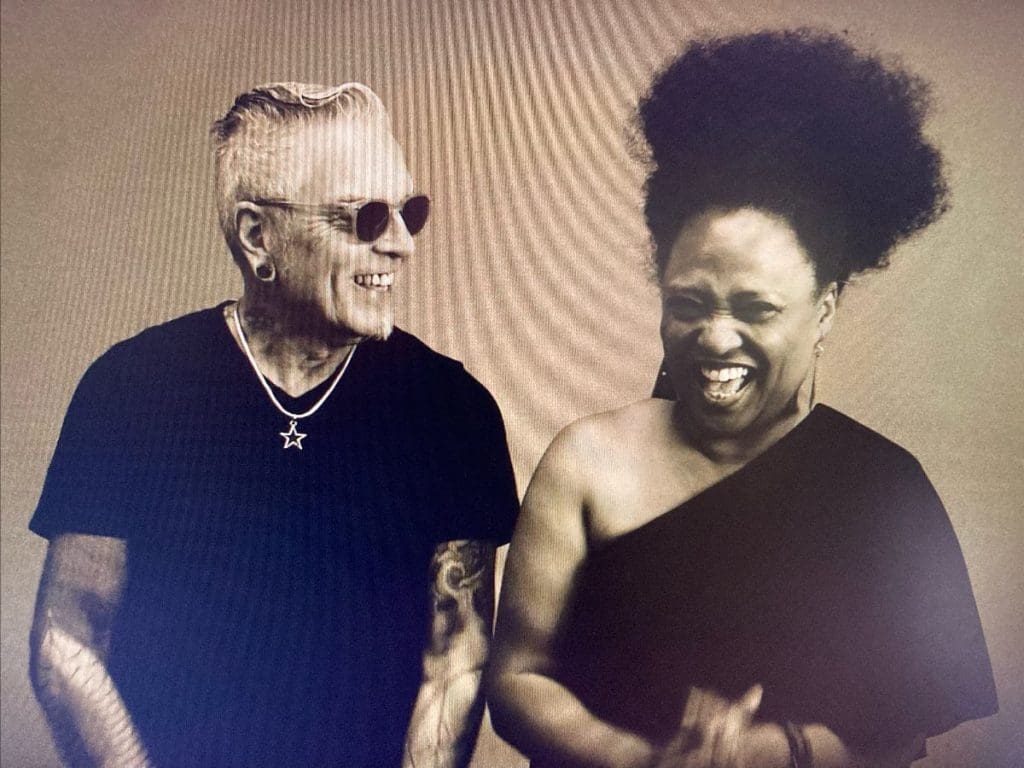 "Rise Up" is the latest in a long line of tracks from producer legend John Fryer and his Black Needle Noise project. For his new EP, he teamed up with Basement Jaxx vocalist Lisa Kekaula (feat; on the album "Kish Kash") to create a version of Andra Day's "Rise Up". You can expect electro gospel, a style Fryer is mastering extremely well so we noticed.
John Fryer (Depeche Mode, Nine Inch Nails, Fad Gadget, Cocteau Twins) created his own project Black Needle Noise in 2016, where he invites different guest vocalists on his songs.
You can download the full EP below.
About Lisa Kekaula
From 2003 to 2007, Kekaula joined a cast of vocalists guesting at live performances by the surviving members of the MC5.
Kekaula has featured on two singles by British house music band Basement Jaxx, most famously "Good Luck".
She appeared on the tracks "Realizer" and "High and Low" by The Crystal Method, on their 2004 album "Legion of Boom".
She performed "Talkin" in My Sleep" on The Bloody Beetroots'first studio album "Romborama". She has also been featured on The Legendary Tigerman's fifth studio album, "Femina", released in 2009.
In 2014, Kekaula contributed vocals to two tracks for the Re-Licked album of Iggy Pop and the Stooges songs re-recorded by former Stooges guitarist James Williamson. The songs were also released as a 7″ single. In 2016, Kekaula and Williamson collaborated again, releasing a single in aid of a Hawaiian homeless charity.
Lisa Kekaula has been a vocalist with the Bellrays since 1990.
The post Black Needle Noise invites Lisa Kekaula (Basement Jaxx) for newest EP, 'Rise Up' appeared first on SIDE-LINE MAGAZINE.
Original Source: SIDE-LINE MAGAZINE