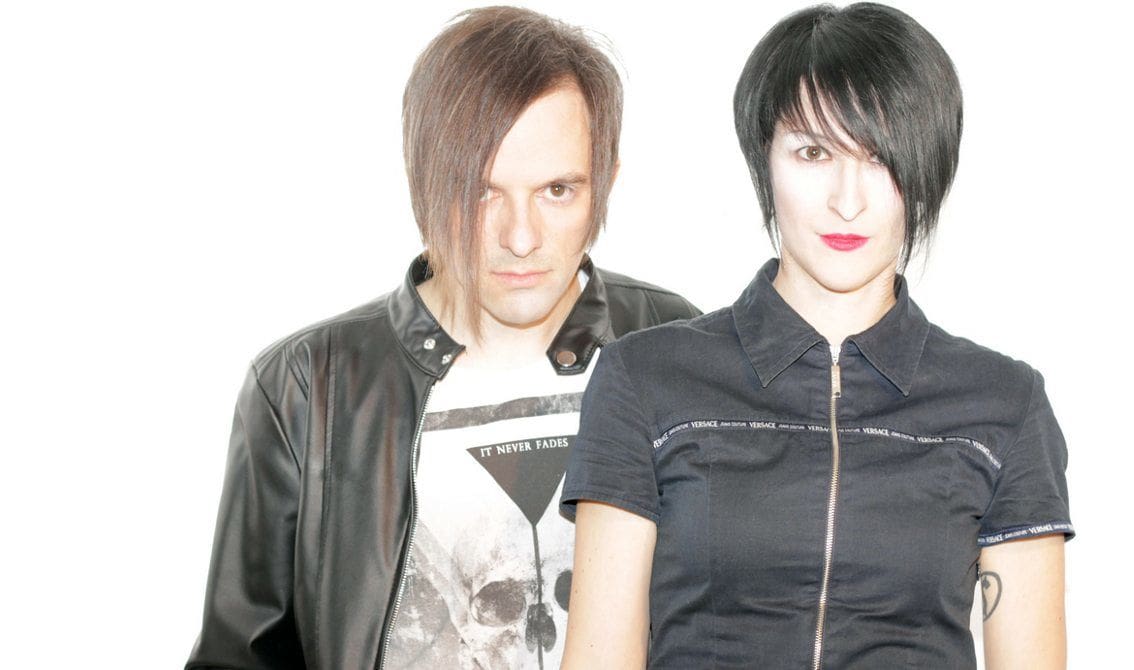 The 24th track on our free download compilation "Face The Beat: Session 4" (featuring 92 tracks) is by the Italian female fronted electropop act Electrogenic.
Electrogenic was formed in the beginning of 2014 in Milan,Italy. The duo is composed of Stefan (Stefano Lugo) and LaCrisi (Cristina Corti). Working together on every aspect of the production of the songs, from writing to arrangements to melodies and singing, they create a sound that lands across the borders of electropop and synthpop. The ingredients: evocative lyrics, catchy melodies, sparkling synths and a dancefloor-attitude drumming.
The result has a DNA with firm roots based in new wave, eighties pop and electronica. Since forming they released the album "Double Exposure" and four videos. The track "Game Over" is taken from their debut album. You can check them out on Bandcamp, Facebook and YouTube.
Listen to "Game Over" below and download it right here.
Check our "Face The Beat: Session 4" page on Bandcamp to discover the other 91 bands. All donations will go to charity.
Original Source: Side-Line Music Magazine