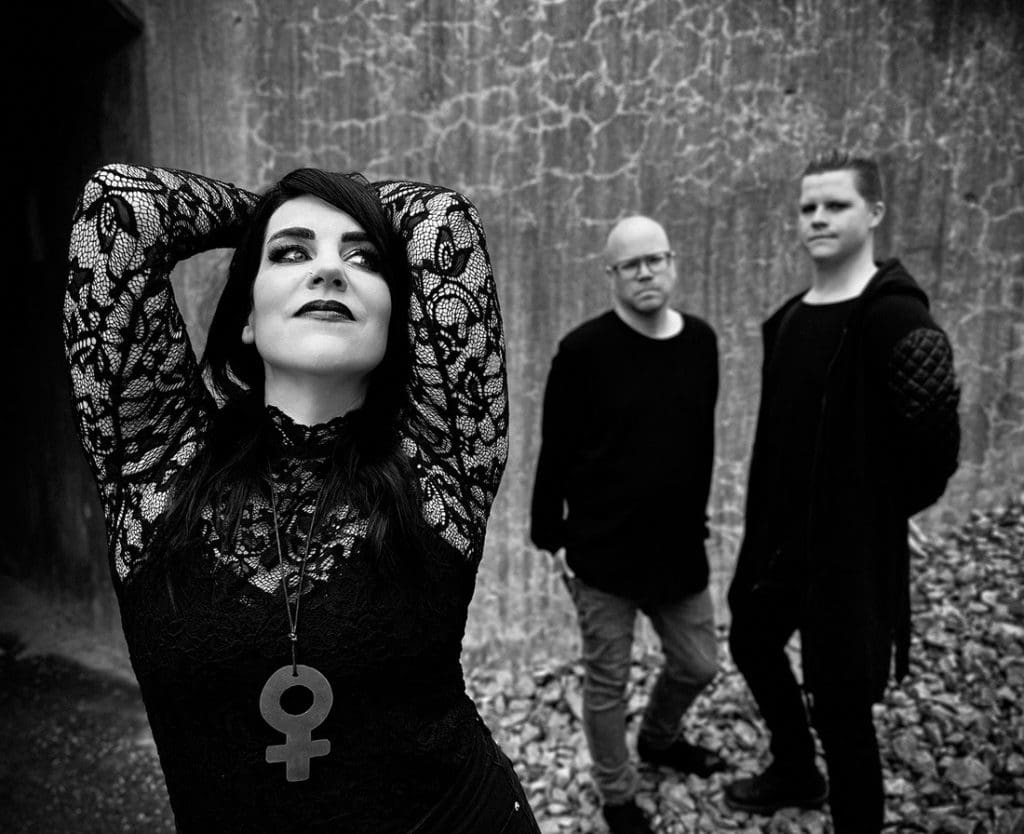 (Picture by Lina Gabrielli) Progress Productions has announced their latest signing, the Swedish trio Me The Tiger. "Post Denial War" is the first single to be released from the album "Envy", expected to be released in Spring 2024.
The band members are Gabriella Åström, Jonas Martinsson, and Tobias Andersson. The electropop trio was formed in Falun in the spring of 2012 and has since released three full-length albums, a series of singles, and performed at festivals like M'era Luna (Germany), W-fest (Belgium), Eine Nacht im Bergwerk (Switzerland), Infest (England), E-Only (Germany) and electriXmas (Sweden). In 2024, they will tour in Europe, including a performance at Solitary Experiments' 30th-anniversary festival in Berlin and their festival debut in Poland.
After they self-released their self-titled album in 2013, they were picked up by RepoRecords which released the album "Vitriolic" in September 2015. That album included the singles "What Promises Are Worth" and "As We Really Are". In 2017 "What is beautiful never dies" followed and since then it went a bit quiet around the band until now.
The post Swedish trio Me The Tiger back with first single from new album: 'Post Denial War' first appeared on SIDE-LINE MAGAZINE.
Original Source: SIDE-LINE MAGAZINE