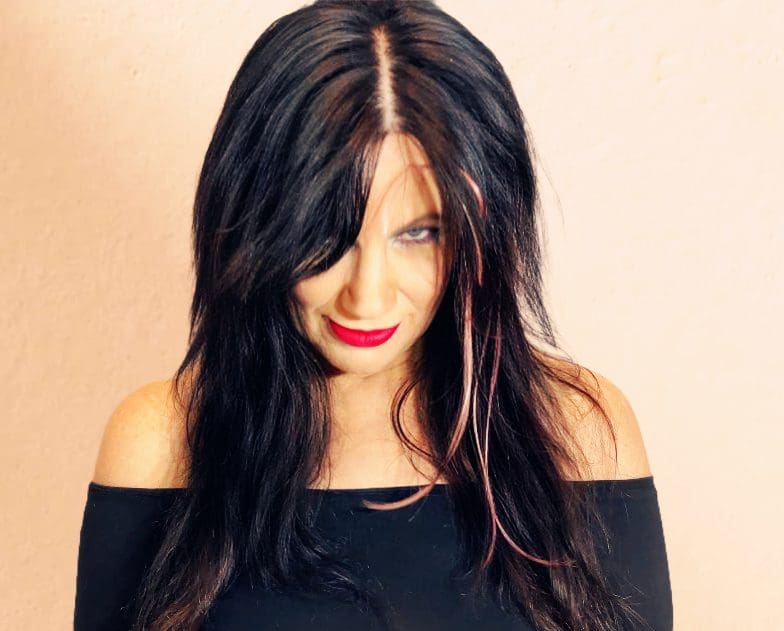 Robots In Love, based in New Zealand, has just launched a new video for their single "Gossip In Your Head," premiering on Side-Line today. The track is available on Bandcamp and various streaming platforms. The video was shot by Stephen Hillman and edited by Graeme Jack, who also co-wrote the song.
Elenor Rayner, the versatile Australian artist known for her work in Snog, Sobriquet, The Crystalline Effect, and other projects, is the driving force behind Robots In Love. Formed in 2017 after Elenor relocated from Melbourne, Australia to Dunedin, New Zealand, Robots In Love features drummer and multi-instrumentalist Alex Burchell, guitarist Pierre Higbee, and bassist Tony Lumsden. Alex Burchell played a significant role in shaping the new single.
Discussing the creation of "Gossip in Your Head," Elenor said she was inspired by a track from friends The Sound Key. The song was recorded at the Robots In Love studio with Pierre Higbee on guitars and Alex Burchell on drums. Burchell later produced a more atmospheric remix, elevating the song's haunting vocal harmonies. The remixed version became the main track of the single release, celebrated as a dark pop masterpiece.
Written by Luke Anlezark and Graeme Jack, the song has roots that trace back to Elenor's early musical journey. She started playing bass in the Australian pub scene at the age of 14 before transitioning to music production on an Atari computer. She has since released hundreds of tracks, been featured on over 50 CDs, and performed thousands of shows globally across various bands and projects. Elenor settled on the Robots In Love name after her move to New Zealand in 2015.
The post Robots In Love premiere new 'Gossip In Your Head' video on Side-Line first appeared on SIDE-LINE MAGAZINE.
Original Source: SIDE-LINE MAGAZINE