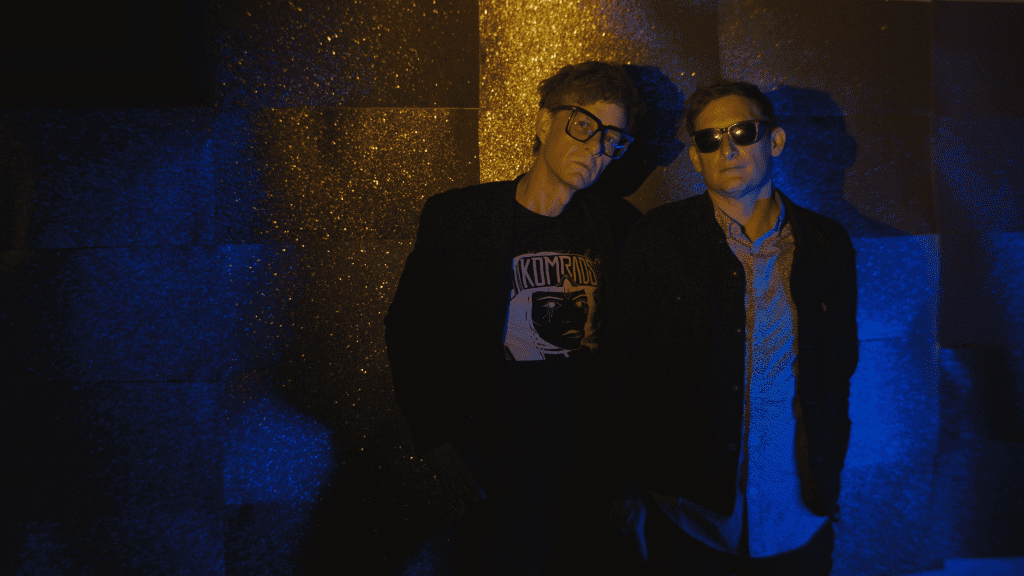 (Photo by Ex-Hyena) Out via Re:Mission Entertainment is the newest single from the Boston duo Ex-Hyena. "In Slow Motion" is the inaugural single off Ex-Hyena's forthcoming third album "A Kiss of the Mind: and comes backed with an exclusive remix of the title track by Ohio's Child of Night.
This new single is the duo's (Reuben Bettsak and Bo Barringer) debut for the Oklahoma-based darkwave record label Re:Mission Entertainment.
Since its inception in 2021, Ex-Hyena has delivered two albums (2021's "Artificial Pulse" and 2022's "Moon Reflections" plus a handful of singles and EPs, and collaborations with Control I'm Here, Hororhaus, The Gothsicles, BlakLight, Pleasure Policy, Jackson VanHorn, Denial Waits, Blood Handsome, and others.
"Things seem to move so fast sometimes and it's hard to savor moments, or understand a magical day, a traumatic event, a breakup or a fight, etc.," says Bettsak. "It's kind of the whole imagining life as a movie where you could replay things in slow motion – with other psychedelic effects for good measure. In the lyrics 'Leaning backwards / There's impact from your words / They sneak into my brain like a scorpion,' I was picturing an argument with a significant other in slow motion. With actual colorful letters coming out and such. The song is also a celebration of movement and cherishing life. And of course it delves into our fears and how they can be debilitating."
The single was produced and mixed by Barringer, and mastered by Adam Stillson at Decade Music Studio.
And here is the video for the title track.
The post Dark dance-pop act Ex-Hyena announces 3rd album with new single 'In Slow Motion' first appeared on SIDE-LINE MAGAZINE.
Original Source: SIDE-LINE MAGAZINE