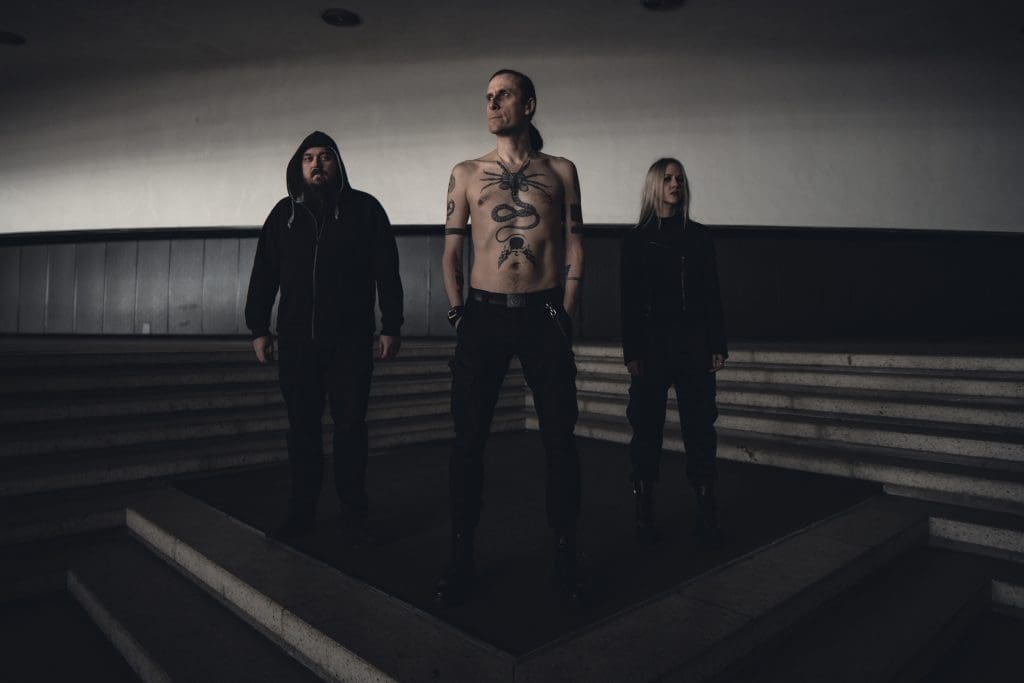 The Estonian post-industrial act Forgotten Sunrise have a new album out, "elu". The new album is released on vinyl and digital formats and is the band's the first full-length after ten years.
Released on the Brooklyn-born record label Ohm Resistance, the 8-track album "elu" starts off their upcoming trilogy "Hallelujah!". This is the first LP for Forgotten Sunrise's current formation as a trio, bringing Kadri Sammel (also known under the moniker Bedless Bones) and Jaan Pullerits aka Suva into the mix.
Forgotten Sunrise began life as a death metal band in the early 90s, part of the movement that spawned groups such as Amorphis, Beherit, Anathema, My Dying Bride, and Katatonia. The band experimented with the merging of many different genres from dark electro to death metal throughout their 31 year career, and stylistically considers itself as being a complete outsider industrial – or like they say, 'outdustrial'. The Saare County-based group has evolved through many line-up changes since its formation in 1992, with founder Anders Melts remaining the only constant member.
You can check the album out on Bandcamp, where you can also order it on vinyl.
The post Post-industrial act Forgotten Sunrise have all new album out, 'elu', their first in 10 years first appeared on SIDE-LINE MAGAZINE.
Original Source: SIDE-LINE MAGAZINE