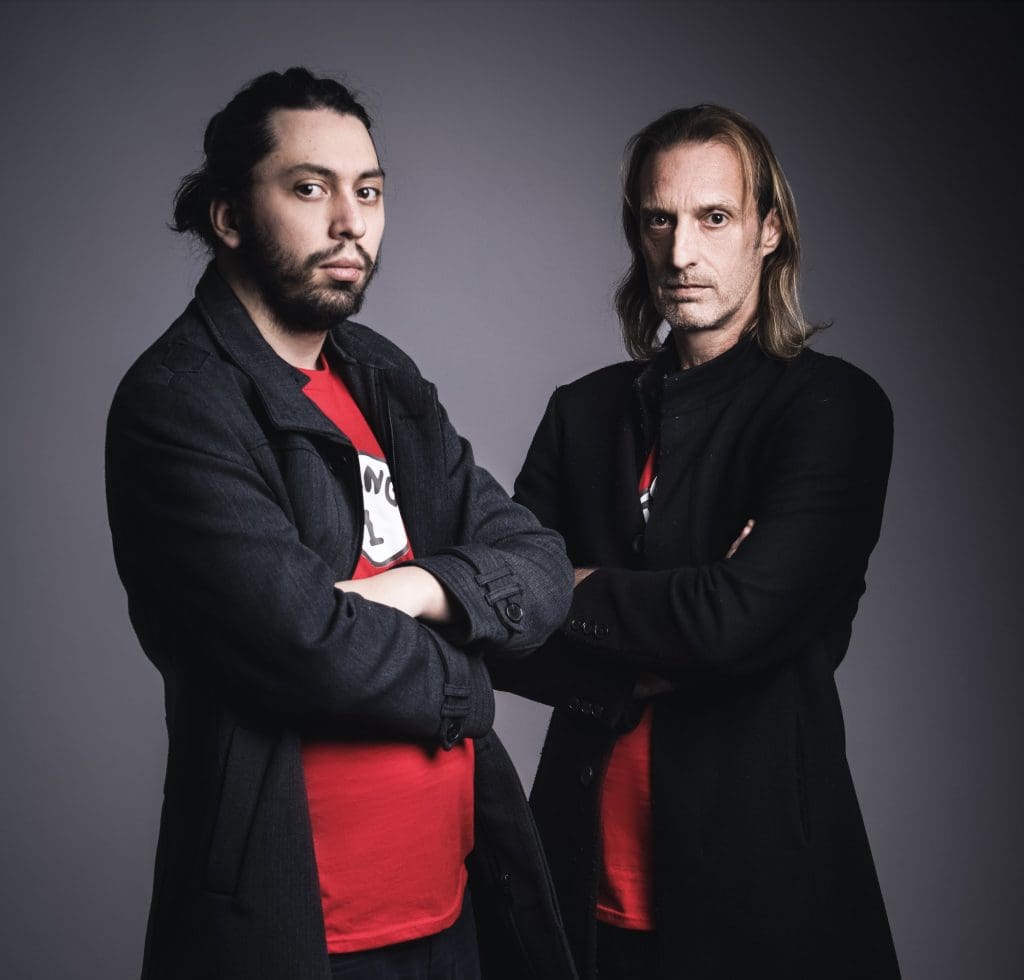 The Noise Who Runs, a duo composed of Ian Pickering (of Sneaker Pimps and Front Line Assembly) and Brazilian-French guitarist Felipe Goes, has released a new single, "New York To L.A. In 2-And-A-Half Minutes". The release comes fresh off the launch of their 14-track album, "Preteretrospective", which was mixed and mastered by Colin C at The Cell Studio.
Pickering, who recently relocated from Northern England to Lille, France, found inspiration for the new track from commentary on space probe solar observations. In his own words: "That line – 'New York to L.A. in 2-and-a-half minutes' – instantly just starts painting pictures of an insane future, good or bad, at a certain cost, which is now too much, gone too far…".
Here's the video for the new single.
Earlier, the duo previewed "Beautiful Perhaps", "Takes a Long Cold Look and Then The Kitchen Sink" and "2poor2die", blending electric guitars and electronica.
The post The Noise Who Runs (feat. Ian Pickering of Sneaker Pimps and Front Line Assembly) back with all new single first appeared on SIDE-LINE MAGAZINE.
Original Source: SIDE-LINE MAGAZINE