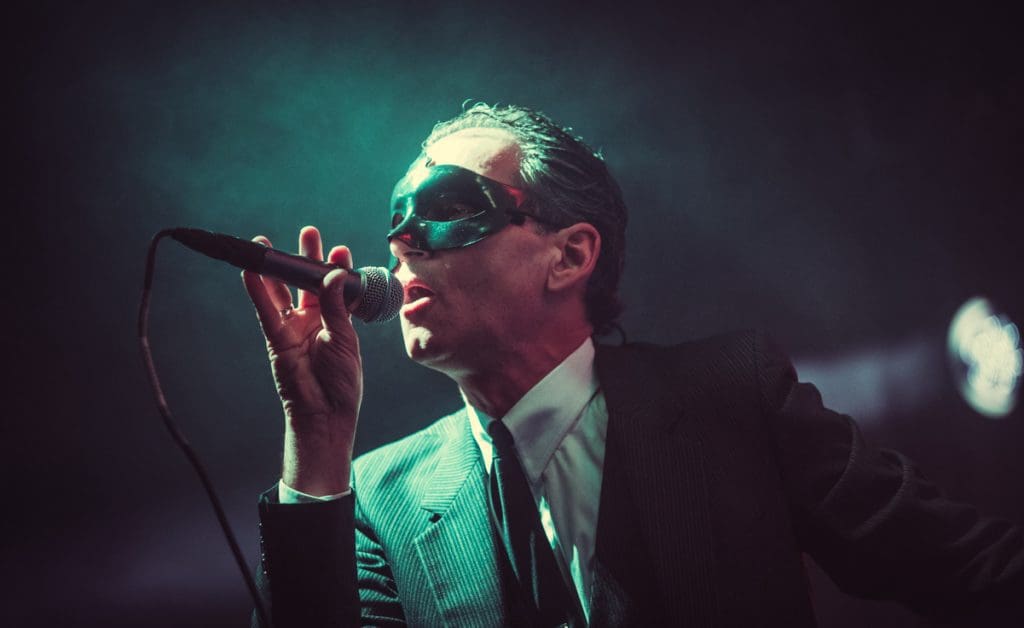 (Photo by Mandi Martini) Formed in New York City by Athan Maroulis, formerly of Spahn Ranch and Black Tape For A Blue Girl, NØIR launched its debut album "Darkly Near" followed by a remix album the following year, plus four subsequent EPs that have included at least one cover of a classic glam/new wave/goth rock song from the 1970s or 80s. All have been released on Metropolis Records.
Together with regular collaborators that include Erik Gustafson (guitars) and Kai Irina Hahn (keyboards), Maroulis began working on what would eventually become the brand new "Fallen" EP in late 2019, but the pandemic forced a lengthy delay in its recording. Then, as the Covid crisis lifted, the death of Metropolis Records founder and mastermind Dave Heckman further impeded its progress.
Eventually, the song "Fallen" was completed and remixed by Greek duo Paradox Obscur and the US artist Silver Walks, with the former making a black and white video for their version that is premiered today. The EP also includes "Fallen (Femme Mix)", with vocals by Kai Irina Hahn, plus a new song entitled "Death Is Easy". Also included is a cello-laced version of "Love My Way" by The Psychedelic Furs.
The EP itself is dedicated to Dave Heckman.
Here's the video for "Fallen (Paradox Obscur Remix)".
The post US dark electro-pop act NØIR dedicates new 'Fallen' EP to the late Dave Heckman (Metropolis Records) first appeared on SIDE-LINE MAGAZINE.
Original Source: SIDE-LINE MAGAZINE