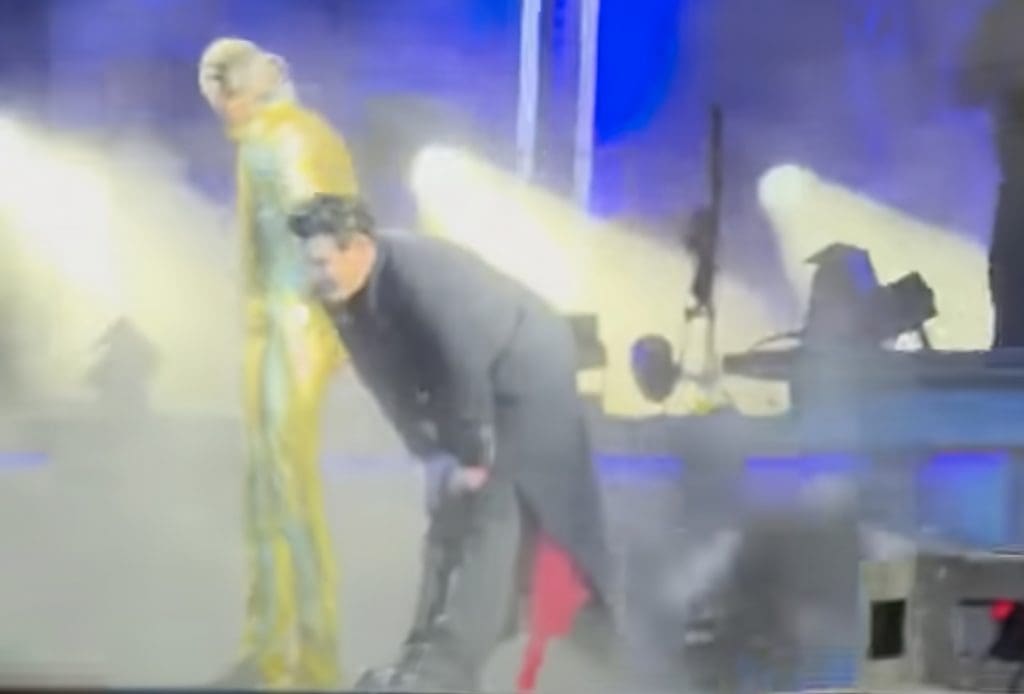 In an unexpected turn of events, Rammstein's frontman, Till Lindemann, aged 60, took a tumble from the stage during the band's inaugural concert of their 2023 European tour in Vilnius, Lithuania.
As the band took their final bow, Lindemann, expressed his heartfelt thanks to the fans for their enthusiastic participation. However, moments later, he took several steps backward and toppled off the stage, as seen in the fan-recorded video footage below.
Several concert-goers captured the incident on their cameras. The footage reveals Lindemann, after bidding the audience farewell, losing his balance and plummeting face-first into a void towards the back of the stage.
Here's from another angle.
An interesting feature of Rammstein's stage setup is a rear/middle ramp, utilized by the band for swift under-stage access. This ramp is a regular part of Lindemann's performances, particularly when he prepares to wear one of his renowned fire-breathing suits. Unfortunately, on this occasion, the ramp appears to have descended too soon, leading to Lindemann's misstep and subsequent fall.
Despite the initial uncertainty around the extent of Lindemann's fall and the potential injuries he may have sustained, he was soon seen rejoining his bandmates. The band exited the stage via an elevator that ascended to the top, with Lindemann present, waving to the audience in what appeared to be a reassuring gesture.
No serious harm was done.
The post Rammstein's Till Lindemann falls of stage in Vilnius first appeared on SIDE-LINE MAGAZINE.
Original Source: SIDE-LINE MAGAZINE