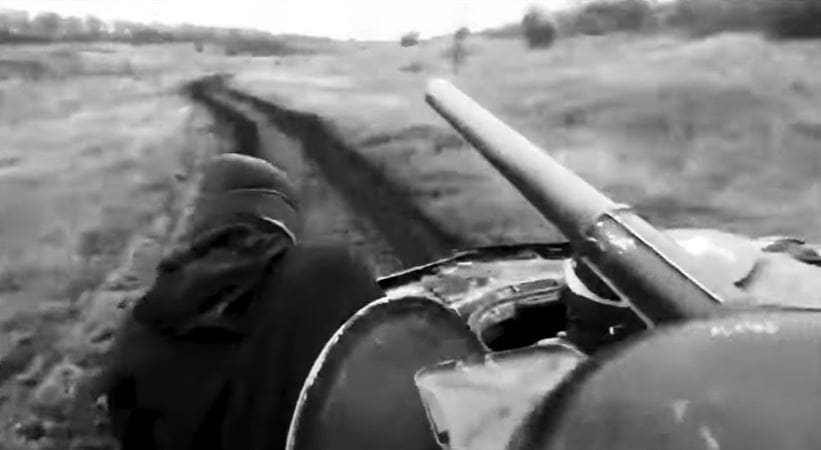 A new music video by the Ukrainian dark-folk band Pororoka titled "Hey, Look Around" (Хей, подивись) has just been released, and it is a tribute to the Ukrainian Army.
The video depicts the daily routines of military personnel, both in their personal and professional lives. According to the lead vocalist, Svitlanka Sugak, the song was written in November 2022, when the Ukrainian Army successfully liberated the city of Kherson from enemy forces. Originally, Sugak had planned to reference Kherson in the lyrics, but ultimately decided against it, as the song is about more than just one location. Instead, the lyrics focus on the future goals of the Ukrainian Army, which include liberating other Ukrainian cities from Russian occupation.
The video footage was collected from open sources, including social media channels that cover the ongoing conflict in Ukraine and especially the videos from poet and Pororoka musician Yelizaveta Zharikova, who has been in the ranks of the Armed Forces of Ukraine since the beginning of the full-scale war.
Pororoka was one of the biggest surprises on both of our "Electronic Resistance" charity compilations featuring darkwave / post​-​punk acts from Ukraine.
You can find the very strong and touching video below.
The post Pororoka dedicates new song and video to the Ukrainian Army: 'Hey, Look Around' (Хей, подивись) appeared first on SIDE-LINE MAGAZINE.
Original Source: SIDE-LINE MAGAZINE