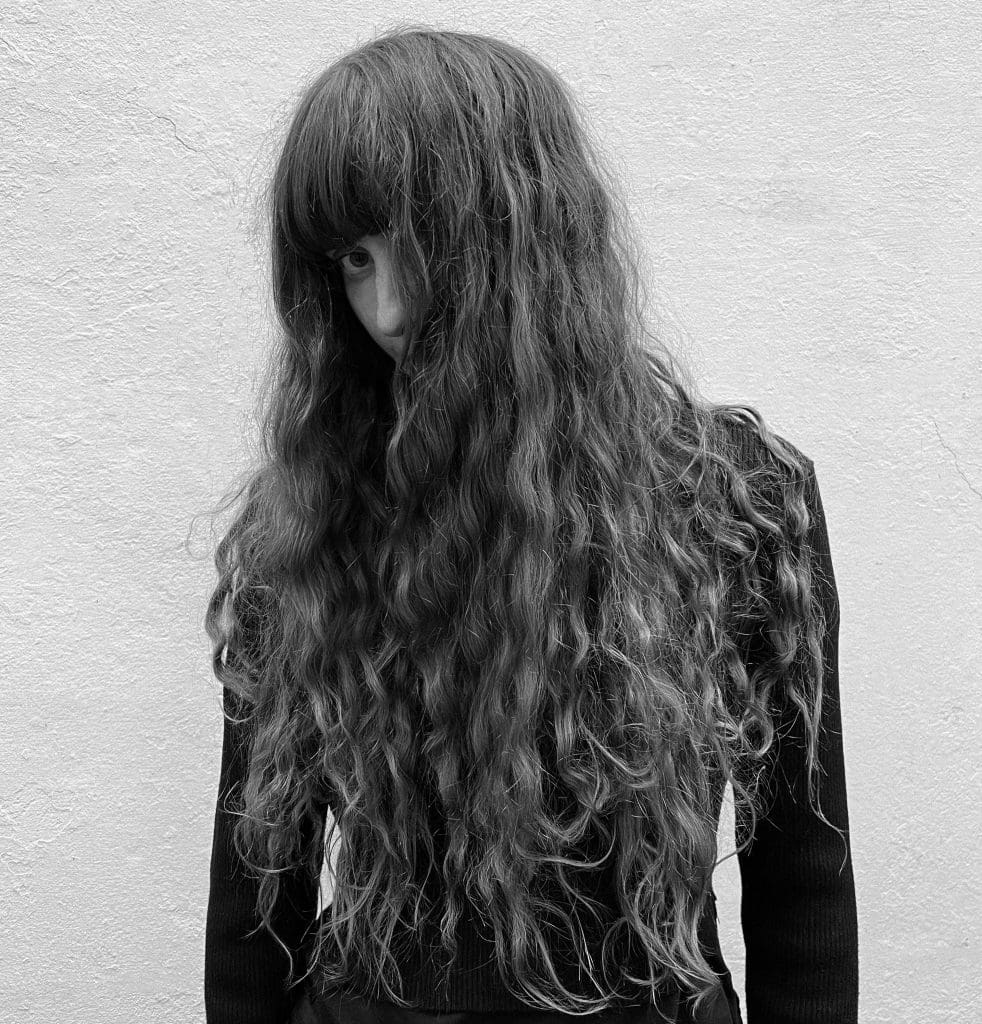 (Photo by Agnes Haus) Out on April 14th is the new album from UK based Australian born dark ambient musician Penelope Trappes titled "Heavenly Spheres".
The 8-track album will be released on the artist's own label Nite Hive and will also be the label's first release. All of the releases on the label will be released digitally and on limited-edition cassette tape accompanied by a podcast interview with each artist about their creative process. The first releases will include Patricia Wolf, Pefkin, Karen Vogt, and Madeliene Cocolas.
The label will launch on 14 April 2023 with Heavenly Spheres, an 8-piece album recorded during a two-week residency for Britten Pears Arts at the house where the composer, teacher and musicologist Imogen Holst lived in Aldeburgh, Suffolk. A first track from that release is available now, called "Entangled".
"Heavenly Spheres" is the result of the artist experimenting with only her voice, an upright piano and an old German reel to reel tape deck.
Trappes explains: "I immersed myself in solitude and often deafening silence, and coexisted with an enormous amount of history and books. I grew to love this unfamiliar space as I recorded sound outside of my normal way of working, took long and sometimes psychedelic walks, channelled ghosts on tape, and ended up with about 35 pieces of music and sound art. This album is 8 of those pieces which I fell in love with."
About Penelope Trappes
The musician debuted with material written and recorded in 2016 in a small piano studio in East London. Composed of mostly percussionless, reverb-heavy, atmospheres, the LP was released via Optimo Music in 2017. She then signed to the Houndstooth label and released her second album "Penelope Two" in 2018, a minimalist album built around field recordings, meditations, guitars, piano and reverb.
2019 saw the release of "Penelope Redeux" consisting of reworks of songs from "Penelope Two" by Cosey Fanni Tutti, Mogwai, Félicia Atkinson and Nik Colk Void. The "Eel Drip" EP followed in 2020 and "Penelope Three" was released in May 2021.
"Mother's Blood", a vocal-free meditative reinterpretation of "Penelope Three" was released on cassette at the end of that year.
The post Dark ambient artist Penelope Trappes announces details of a new album on her own imprint – Listen to the first track from 'Heavenly Spheres' appeared first on SIDE-LINE MAGAZINE.
Original Source: SIDE-LINE MAGAZINE