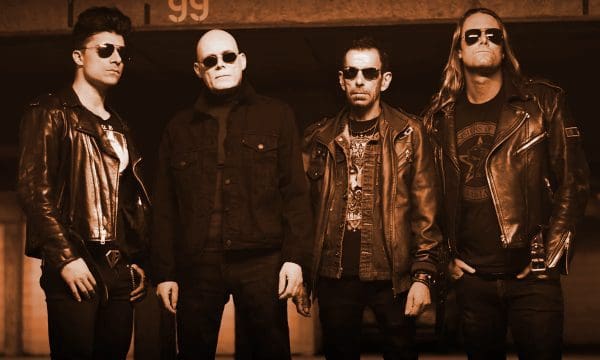 (Photo credit by Lara Aimee) The Sisters of Mercy have announced their first US tour in over 14 years: 19 dates, commencing on May 10, 2023.
In November 2022, the band had already announced their first live appearance on American soil since the second Bush administration with a headlining spot at the Sick New World Festival in Las Vegas. They continued with a concert announced for May 23rd at the Palladium in Los Angeles, selling out within 48 hours. Less than a week later, they also announced two additional dates – a headline in Las Vegas following Sick New World and a second show in the City of Angels.
That resulted in a full fledged tour now. Check the full list below. Tickets for the US return of The Sisters of Mercy can be purchased right here.
Tour dates
Wed, May 10 – Silver Spring MD @ The Fillmore DC
Sat, May 13 – Las Vegas NV @ Sick New World Festival – SOLD OUT
Sun, May 14 – Las Vegas NV @ Brooklyn Bowl
Mon, May 15 – Los Angeles CA @ Hollywood Palladium
Wed, May 17 – San Francisco CA @ The Masonic
Fri, May 19 – Portland OR @ Crystal Ballroom
Sun, May 21 – Seattle WA @ Moore Theatre
Tue, May 23 – Los Angeles CA @ Hollywood Palladium – SOLD OUT
Wed, May 24 – Tempe AZ @ Marquee Theatre
Fri, May 26 – Houston TX @ Bayou Music Center – Please see venue website
Sat, May 27 – Austin TX @ Austin City Limits Live at Moody Theatre
Mon, May 29 – St Louis MO @ The Pageant
Wed, May 31 – Boston MA @ Big Night Live
Fri, June 2 – Brooklyn NY @ Kings Theatre
Sat, June 3 – Philadelphia PA @ The Fillmore
Mon, June 5 – Detroit MI @ The Fillmore – Please see venue website
Tue, June 6 – Chicago IL @ The Salt Shed – Please see venue website
Thu, June 8 – Kansas City MO @ Uptown Theatre
Fri, June 9 – Denver CO @ Fillmore Auditorium
The post The Sisters of Mercy announce first U.S. tour in over a decade appeared first on SIDE-LINE MAGAZINE.
Original Source: SIDE-LINE MAGAZINE