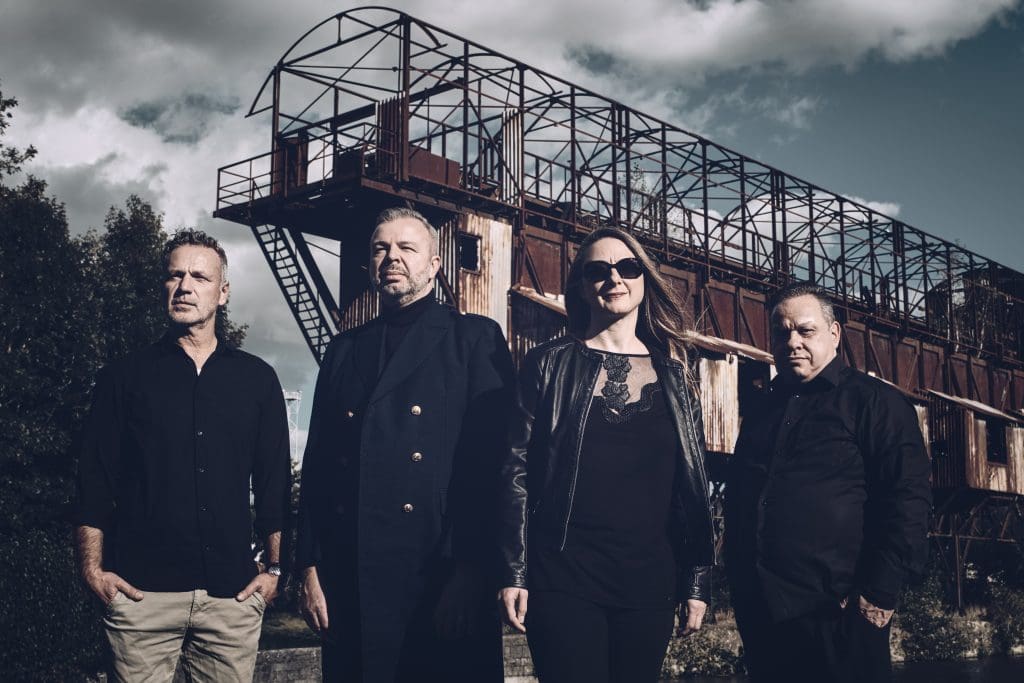 "Echoing Reverie" is the name of the brand new studio album from the Belgian post-punk / cold wave quartet The Ultimate Dreamers out now via the Alfa Matrix sub label Spleen+ on CD and as a download. The release comes after the release of the "Polarized EP".
Active since the mid-80's the band resurrected in a new line-up during the COVID lock-down, releasing a selection of old demos on the "Live Happily While Waiting For Death" CD and vinyl in 2021 and re-distributed via Spleen+ now as well.
Now signed to Brussels-based label Spleen+ (cold wave/minimal synth division of the Alfa Matrix label group), the band got its newest album produced by Len Lemeire (Implant, 32CRASH, Anne Clark, …). Also included on the album is the band's interpretation of AC/DC's classic "Hell's Bells" as well as the bonus club remix of "I Loved You!?" by Implant.
The album is also be available as a limited vinyl edition, released by Wave Tension Records, with a slightly different track listing.
You can check the full release below.
And here is the previously released "Polarized EP".
Official video clips on YouTube:
The post Belgian post-punk / cold wave act The Ultimate Dreamers releases all new album 'Echoing Reverie' on new post-punk label Spleen+ appeared first on SIDE-LINE MAGAZINE.
Original Source: SIDE-LINE MAGAZINE