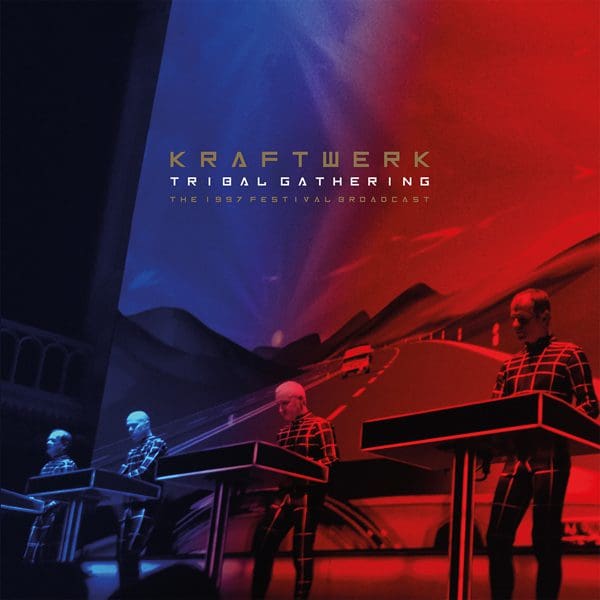 Out via Gimme Recordings on March 3rd is a broadcast recording of Kraftwerk titled "Tribal Gathering". The most interesting detail about these double-LP sets is that it contains the exclusive track "Tribal" which was never released on any official album.
This not so official release has gotten the vinyl deluxe treatment. The recording will be out on black vinyl and on clear vinyl, both in limited numbers.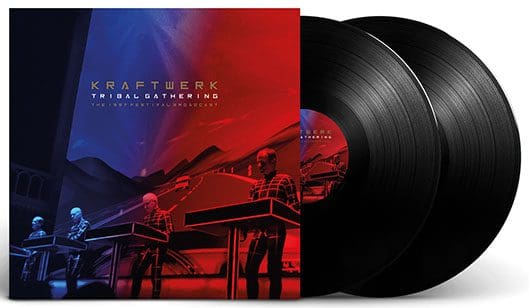 The recording was made at the legendary 'Tribal Gathering' in May 1997. Their appearance at the Tribal Gathering was the group's first ever festival set. Tribal Gathering is the original British electronic dance music festival that between 1993 and 2004 catered for different types of dance music cultures such as techno, house and drum & bass.
Track list:
Numbers 5:57
Computerworld 3:40
Radioactivity 7:53
Trans-Europe Express/Metal On Metal/Azbug 9:41
Pocket Calculator 11:22
The Robots 9:50
The Man Machine 5:01
Tour De France 5:28
Autobahn 7:48
Tribal [Gathering] 6:05
Boing Boom Tschak/Music Non Stop 9:09
The post Kraftwerk's live set at Tribal Gathering gets the not so official vinyl treatment appeared first on SIDE-LINE MAGAZINE.
Original Source: SIDE-LINE MAGAZINE