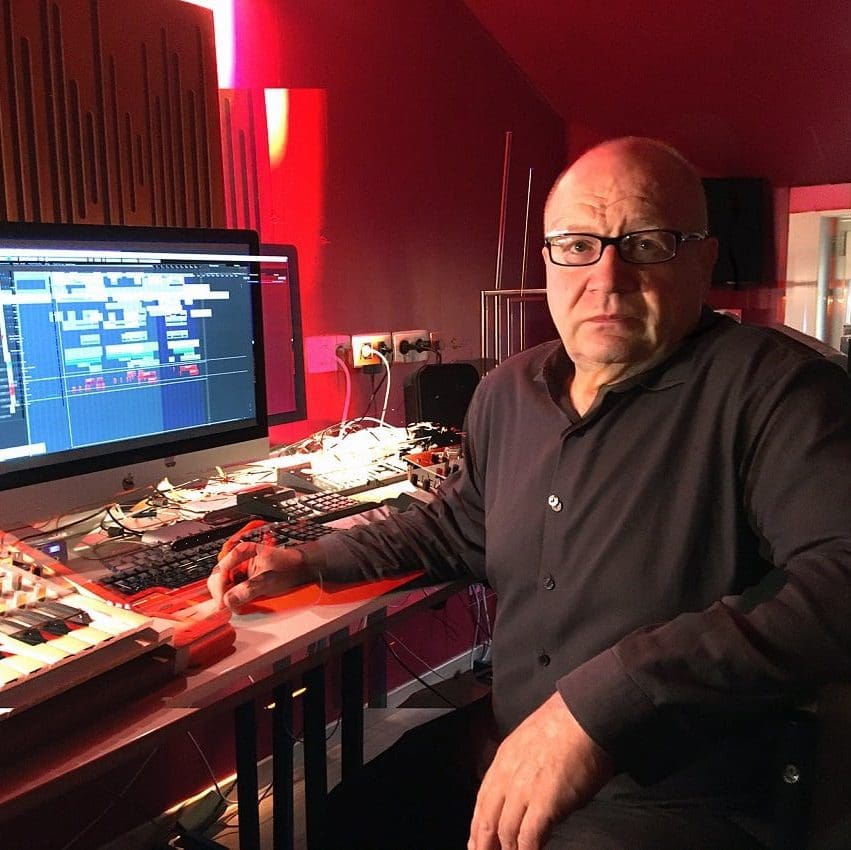 Daniel Bressanutti aka Daniel B. from Front 242 fame Will soon celebrate his 66th anniversary. For the occasion he recorded the "Six+Six" album. The album travels via a 46+ minute long sonic journey through the artist's prolific career revisiting a selection of songs he wrote for Front 242 or Male Or Female by re-recording them.
That album is available now digitally (download from Bandcamp) and on CD edition (available here).
The tracks were chosen to best fit the set-up of a new upbeat live-DJ concept of Daniel B./Prothèse which already received excellent reviews at its inauguration in Belgium in February 2020. However, the COVID-19 pandemic led to the cancellation of all other festival dates and instead these songs are now being officially released in studio format. On the album you"ll find old-time personal favorites like "Happiness", "Neurobashing", "Seq666" and MorF's club hit "Skeleton Toy". You'll also get the bonus track "Intro.Outro".
"Six+Six" is also released in a very limited vinyl format edition (only 200 copies in total – in 2 different colours) on Daniel B.'s own label brand.
You can also stream it on Spotify and related platforms.
The post OUT NOW: Front 242's Daniel B. Celebrates 66th anniversary with 'Six+Six' revisiting Front 242, Male Or Female, … appeared first on Side-Line Music Magazine.
Original Source: Side-Line Music Magazine