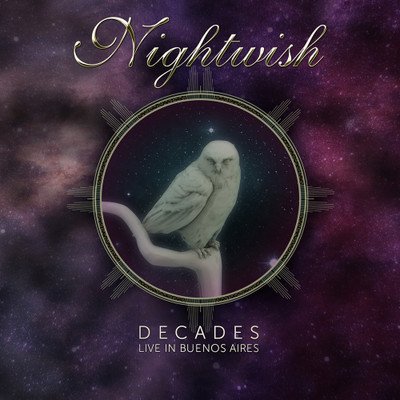 "I didn't just want to pick out the most successful Nightwish songs for this tour", Tuomas Holopainen explains. "Instead, I asked myself which songs I would play to somebody who had never heard of our band. At some point during the preparation process, I realized that I was smiling all the time. I remembered the curious, innocent boy writing all of these songs."
And while this could have been captured anywhere this symphonic metal carnival pitched their magical tents, it was the Buenos Aires show in particular - a city of Nightwish maniacs in its own right - that was destined to become a fabled event. This show achieved nothing less than taking an important snapshot of the band during yet another pinnacle of their career, celebrated by one of the world's most enthusiastic crowds in a city like no other. It was pure magic.
Let's put it like this, if you're already familiar Nightwish, you know why this concert film is essential; and if you've happened to stumble across them for the very first time, you will surely be asking yourself just how the heck this could have happened, after seeing it.
Original Source: AlterNation Music Magazine