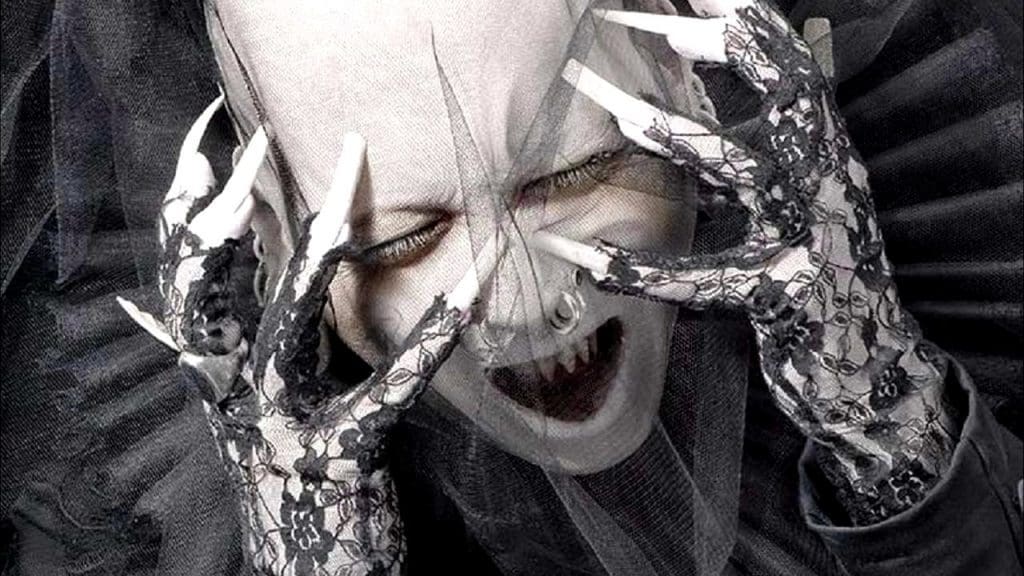 Out tomorrow is the newest album by Sopor Aeternus & the Ensemble of Shadows: "Death & Flamingos". Recorded in August, 2018 in Karlsdorf, Germany at the Tidalwave Studio it brings the band in deathrock waters so to speak.
It is the 14th album by Sopor Æternus & the Ensemble of Shadows and you can order it right here on vinyl and right here as a CD plus book. It is the first deathrock album from the project actually.
Sopor Aeternus & the Ensemble of Shadows was founded in 1989, and began as a Neue Deutsche Todeskunst musical project. Three demo tapeswere recorded between 1989 and 1992 after which the band, now reduced to just Anna-Varney Cantodea, signed with Apocalyptic Vision and released a first album, "…Ich töte mich…". The album, like the demo tapes before it, offered darkwave music with a neo-classical bent. Later on she moved into a more dark folk, neo-medieval direction.
Here's a preview of the album:
Original Source: Side-Line Music Magazine